Productify is a production management system build to simplify production or manufacturing process. Productify is lightweight, secure and fast and based on laravel.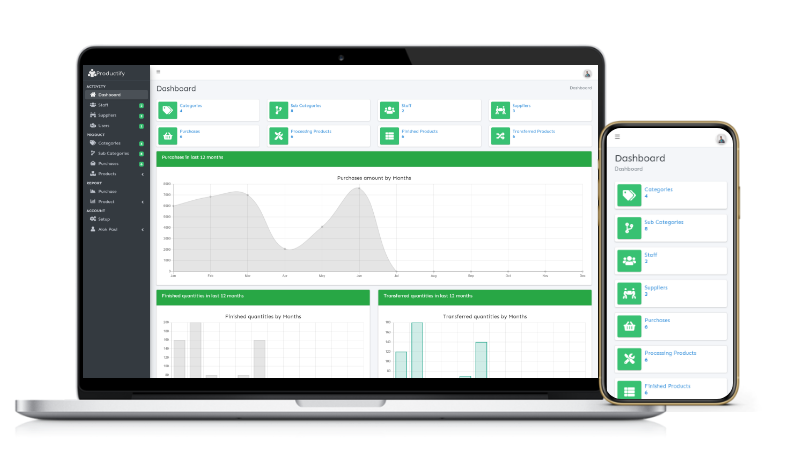 PURCHASE
Create purchases for your company. Dynamic product fields, auto cost calculations, and purchase printable purchase invoice generation.
PROCESSING
Create a processing product for purchase. Dynamic processing steps and dynamic staff section for each processing step.
FINISHED
Create a finished product for purchase. Dynamic product sizes for each purchase. And the finished product can be used for transfer.
TRANSFERRED
Create transferred products from the finished products. Dynamic showrooms and calculation of transfer quantities for each transfer.